For once, I'm kind of at a loss as to what rating I want to give a book. This book was a journey. It was sometimes confusing, mostly interesting, and definitely busy. There are 12 different perspectives in this book, so keeping them all straight can kind of make you feel like you're reading a George R.R. Martin novel. There There is the story of modern day Native American's, or Indians (as Orange refers to them throughout the book), who grapple with their cultural identity in modern Oakland, California.
When people (mostly white people) think of Indians, they tend to think of brown-skinned hippies with long, dark hair living on reservations. But Tommy Orange is here to dispel that notion. Native Americans are modern, they're urban, they're regular people. They also remember the suffering of their people and do their best to replicate ancient traditions. They can wear old-fashioned regalia and still be contemporary. But this story is also a journey of Natives trying to figure out how to balance the two halves that makes them up: the half that has heard the stories of the ancient ways and knows of the ancient practices and the half that plays video games and uses a cell phone.
This book was hard-hitting. It confronts, in a very general sense (sometimes rather directly), the atrocities that have been committed against Natives in the past, and many that probably happen today. But that ending man…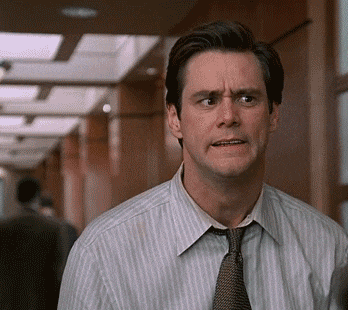 WHAT. AN. ENDING.
I won't say too much more because (1) twelve different perspectives is a whole lot to summarize and (2) I really think you need to kind of feel your own way through this one. But be warned, this is a heavy book.
One tiny little thing that I will say that I loved was the analogy that Edwin uses in one of the later chapters to illustrate what happened to Natives when white people "conquered" their lands. It seems kind of absurd when put in to such a modern context, but so is what happened to the Native Americans.
What I will say, and I'm only putting this out there because it may help explain my rating, as a general rule, I do not like cliffhangers. Cliffhangers at the end of individual books in a series is fine, and I get why they're there. Standalone books that end on a cliffhanger, totally not my jam – and man does this one end with a cliffhanger. I don't even want to call it a cliffhanger, it's almost as if you were straight up thrown over the edge of the cliff and now you're just waiting to see how you'll land. To me at least, it felt like there was unfinished business, so for that:
🗣Talk to Me🗣
Which of the perspectives in the novel do you think were the least conflicted about their heritage? Who do you think was the most conflicted? What did you think about the ending (maybe don't put it in the comments but send me an e-mail via my contact page so we can discuss)!? 🤫