What a way to start off 2019!
I should preface this review by saying that this is the second time that I've read this book. For whatever reason (I think I just got swamped) the first time I read it, I didn't do a review on here. One of my reading goals in 2019 is to keep up with more new releases in the year (if only so I can vote in more categories in the Goodreads Choice Awards) and if that means that a third, or fourth, or whatever book in a series is released in 2019, I'm going back and re-reading the prior books so that I'll have the stories nice and fresh in my mind when taking on the new release. In this case, The Winter of the Witch, the third book in this series is set to be released on January 8th. Somehow, after going online today, I am the first in line for the third book when it releases in 4 days. I already have the second book, The Girl In The Tower at home and I actually started on it right after finishing this one last night. I think I'm in pretty decent shape for when I get that little love note from the library telling me that my hold is in…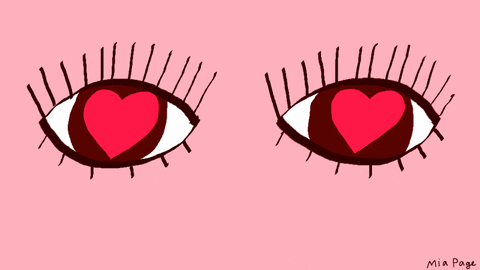 The Bear and the Nightingale is the story of Vasilisa Petrovna, also known as Vasya, a young girl who grows up in the Lesnaya Zemlya (Land of the Forest), a harsh and bitter place in the winters with only her family and Dunya's fairy tales to keep her warm. This book starts with her conception and follows her through approximately 16 years of her life.
This is such an enchanting story. This story stuck with me for months after I read it the first time. The Kindle version is only 338 pages but I feel like you got so much more information than what 338 pages could contain. It felt like I just re-read a 600 page book.
Vasya's story is deftly interwoven with Russian folk and fairy tales and is told in just the kind of way I enjoy reading. The focus of the story is Vasya and the folk tales serve as background information on her character. The reader walks away from this book learning something about Russian folklore without feeling like they had to sit in a classroom to get it. You can just tell that Katherine Arden did tonnes (and I'm using the British spelling here because I feel like it encompasses a lot more than the American version) of research and it's so seamless in her writing. She's able to incorporate what I'm sure wasn't always exciting research in to her story in a way that just meshes. For example, the ovens that the families use to keep warm, the fiefdoms and tributes that Pyotr's people make, the specific titles of the Princes and the Metropolitan, etc. Arden didn't dump a whole bunch of info on us to tell us that this was how the mid-fourteenth century Russia worked, and that just adds to the enchantment of the story. At least for me. You can tell she just has a passion for the subject matter. Her passion makes Vasya's story so authentic.
The only even slightly negative thing that I can think to say about this book is that the pacing in the beginning was a little slow. This time around, I found myself wondering when it would get interesting because I remembered loving it so much from my first go around. The answer, at least for me, was right around 30% through. I would totally re-read it all over again though and I have a feeling that this will be one of those books that I come back to year after year. As such, I've dubbed this one a 🔥 FIERY FAVORITE🔥. I was able to re-read it without feeling like I was constantly slogging through something I've already done before, which could be because my memory is terrible, but in this case, I'm giving credit to Arden's storytelling.😉
Mount TBR 2019 Challenge: This book did not apply to either the virtual or the physical challenge, because it was a re-read. 😞 The next two books in this series will definitely count though.