So the campus café at my University is located in a Barnes and Noble, which means that when I have class (Mondays and Wednesdays) I usually end up leaving the café with lunch and a few books. I tend to browse while they're making my sandwich and coffee. And that is were I picked this book up. Believe it or not, when I saw it on the table, I actually remembered that it was on my TBR list and grabbed it. Plus, that beautiful purple cover just called to me.
This book is about Alex, a young bruja (or witch) who is about the age where she is supposed to come in to her powers. Her family has been patiently (well, not really) waiting for it to happen. But little do they know…….. she's had them. She just doesn't want her family to know because she doesn't want to go through with her Death Day celebration. She doesn't want to receive the blessings from her dead ancestors that will allow her to channel her magic properly. She thinks her magic is a burden and a danger to her family. So, like any teenager in both real life and YA literature, she decides to do her own spell to see if she can banish her magic and just live a normal life, without talking to the people closest to her who are actually wise and know what they're doing with magic. As expected, the spell grants her wish, but it also banishes her entire family to Los Lagos, which is kind of like the Latinx version of purgatory…? At least, that's the best thing I can think to describe it. Regular mortals (even brujas) tend not to visit, but they can reach the realm if they're powerful enough. There are also a lot of Latinx mythical beings there. So maybe like the bad version of Olympus (minus all the sex)…? Anyway, so begins Alex's journey to get her family back and learn what she's really capable of.
I thought this was a great book and a great opportunity to learn more about Latinx myths and traditions and celebrations because I personally have not been exposed to it very often and I love learning about the myths of different cultures. But there were a few things (okay, 3 – there were 3 things) that bothered me about this book:
One: If I'm going to buy a physical copy of your book, whether it's a hard cover or a paperback, I am going to be extremely upset when I find spelling and grammatical issues within. I'm a little more lenient with e-books because I know that most authors self-publish these days and I'm just so used to coming across errors in e-books, but I get really upset when I find them in physical books. There were maybe only 3 that I can remember, but when I came across them it was just like running in to a brick wall.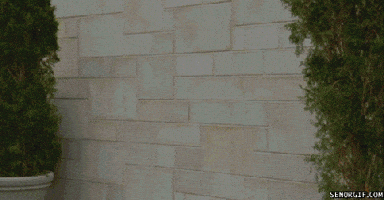 Two: I've seen this book being touted as having LGBTQ representation, and the author confirms on Goodreads that there is a bisexual love triangle, but to me the bisexuality didn't seem all that genuine..? And I say this carefully because I am not a bisexual and I don't want to demean or seem condescending to books that have that kind of representation, but I have read other books where the bisexuality of the main character easily felt legitimate and a part of their character. I just didn't walk away from this book with that feeling. To me it just kind of felt like it was tacked on as an afterthought to Alex's character. But again, please take my comments with a grain of salt because I am absolutely not an expert at all on the subject matter.
Three: Alex did not strike me as a #FieryFemale. She was more of a self-serving protagonist. And I know that this is YA and that this kind of behavior is practically demanded, but again, I've read quite a few YA where some of the self-serving protagonists are still fantastic women who I want to be friends with. I'm just saying that if I was asked to come up with a list of bad ass female protagonists that I would want on a dream team, she's not someone I would put on that list.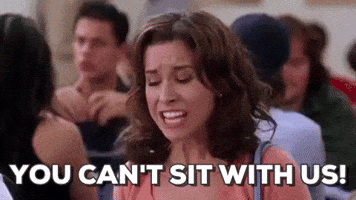 To me, Alex is lukewarm at best.
But the Map at the beginning of the book:
She has the color version on her website, but even the black and white version in her book was BEAUTIFUL!
Overall, this book was a good read that really opened up the world of Latinx myths to me and I really enjoyed that aspect of the book. Zoraida Córdova did an excellent job of introducing us to the characters without spitting descriptions and explanations at us. And it left me wanting more. I want to learn more about the Brooklyn Brujas and since the next book is going to be about Alex's older sister Lula, I definitely think I'll be picking that one up.
In June.
Of next year.
It's fine, I'm super patient.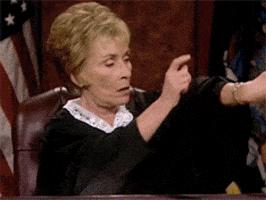 ALSO, ONE LAST THING BEFORE YOU GO:
with this book, I reached the goal that I set for myself on Goodreads when I started my blog and that was to review 24 books!!! *nods head while everyone is applauding*
I wanted to start out a little conservatively because I wasn't sure if I'd be able to keep up with it that well, but I've surprised myself, so I'm pleased with that at least.