So Fire is the second book in the Graceling series by Kristin Cashore, but it really is more of a prequel than a sequel. Which is kind of disappointing. I was so excited to pick this book up and learn about different graces and more from Cashore's realm only to be slapped in the face with information about a character that was already ♈ defeated ♈ in the first book, which was like, rude.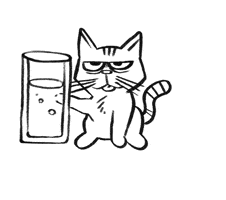 In addition, I have to agree with some of my fellow reviewers that Cashore's anti-marriage stance gets a little bit preachy in the beginning of this book. I don't necessarily think it's out of place with Fire, our MC (yes, it's her name and the title of the book), but it definitely comes in early on in the storyline; well before Fire's character is fully developed and the reader has to figure out if it seems like it would fit with her character or not. Towards the end of the book, I looked back and kind of asked myself why Fire would not want to marry and I was able to justify it with everything that I'd read without stretching my imagination too far, but I was definitely skeptical in the beginning of the book.
I bought the Kindle version of this book for $2.99 when Goodreads sent me a little love note (I need to think of a better name for these….missives from heaven perhaps?) telling me that it was on sale. I read the synopsis and decided to just go for it. When I pulled it up on Goodreads, I saw that it was the second book in the series. When I looked at the first, it looked familiar. Well, that would be because I bought it back in July, and just had not gotten around to reading it. If only Goodreads had a button where I could keep track of digital books that I've bought but have not read yet….maybe I'll send them a little love note…. or let Cait over at Paper Fury know so that she can include it in her next Goodreads Improvements post, since she's really good at getting their attention. Luckily, I recognized the cover of the first book or else I would have done something shameful like read the books in the series out of order.
Anyway, I immediately read the first book, only to dive right in to this one after I was finished. I didn't notice until I was actually writing this review that right on the cover of Fire, Cashore warns us. Fire is a companion to Graceling.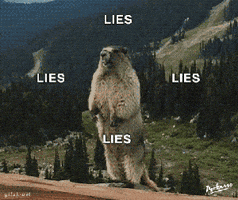 It's a prequel. Now the third book in this series is called Bitterblue, a character we met in Graceling, so I'm assuming that we'll be reading about her, which means Cashore is jumping back and forth between the past and the present. So does this mean Fire's character will converge with those we met in Graceling? Only time will tell.
But aside from everything already mentioned, I did enjoy my second visit in Cashore's world. Fire's story takes place in the Dells, which is a different world from Graceling but somehow still the same. I guess the best way to describe it would be another dimension…? The only way to get to the Dells from Katsa's world is to somehow slip through the right crack in a mountain and you end up there…? But in the Dells, people with bright colored hair are like Gracelings, like they have the powers but they don't have the different colored eyes. But I'm pretty sure they're just called cursed. But all of the animals are also bright-colored too. And they're all beautiful. The animals are super pretty as are the people with bright hair. And bright-colored animals always go after humans with the bright-colored hair. It's a little bit confusing, but it made an odd sort of sense. Fire is an illusionist/mind-reader/thought-pusher…? She can make people see what she wants them to see in their mind. But she can also push her thoughts at people and read their thoughts. She pretty much has total control over your brain. But she's super hesitant to use this power because her father was a super power-hungry bad guy (with the same type of power) who did a lot of bad things and essentially had a hand in the last king's demise. And then Fire finds herself in the situation where the current king needs her help but hates to have her near because he knows what type of person her father was. She's stuck navigating a world where she hates her powers and everyone around her judges her for the way her father used his, but she also just wants to help. And she's powerful. So there's that.
All in all, this was a good book. I liked it less than I liked the first book in this series, but I enjoyed it all the same. I'm not in any super big rush to purchase the third book, but I definitely want to get around to it. I'll just add it to my never-ending TBR pile.