If you're looking for just a smol example of how out-of-hand my physical TBR is, look no further than this book. When I saw that The Kingdom of Copper was coming out in 2019, I went ahead and requested The City of Brass so that I could read the books in order and fairly close together because you know – I have no memory. I was scrolling through my Kindle for something, who even knows what at this point, and as I'm scrolling through, I realize I actually bought this book because it was on sale for $1.99 back in September of 2018. 🤦 So that's why you'll see a double tag of "Borrowed from Library" and "Own Digital Copy" for this book on this post. Somebody please save me from myself…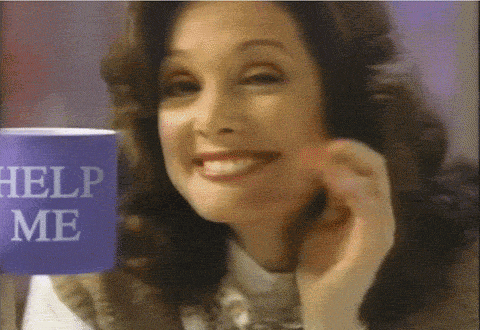 The City of Brass is a pretty thick book. In addition to fantastic world-building and super in-depth characters who evolve as the book goes on, there are also a lot of politics. All the politics. So much, in fact, I honestly can't remember a lot of them and why they were important to the story. In addition to whatever human upheaval was going on in Nahri's world (which is mostly limited to the beginning of the story) there is also the crazy politics (6 tribes who live there) and birth-story of Daevabad. I definitely got a lot confused when it came to the tribal histories that were provided for the 6 gates have Daevabad. I'll grant you the fact that most of my reading was done at night so that could very well be the reason why I couldn't keep it all pieced together. All I really remember at this point is that the Daeva don't like the Qahtanis, and the Daeva don't like to be called Djinn and vice versa and that Nahri is the last of the Nahids who were hunted down by the ifrits. For me to be able to remember everything else going on and to keep it all straight, I would have to take notes. 📜🖋️
As far as the pace goes, I was slow to start the book, but once I got to about page 140, I started tearing through it. I'm pretty sure I cleared through 350+ pages in one night, so I was definitely pulled in to the story despite the fact that I couldn't keep all of the various factual backgrounds straight. Despite not quite understanding/remembering everything I was supposed to, I loved this peek in to Middle Eastern mythology. Many people have noted on GR that this is pretty much an Aladdin retelling, which I didn't realize until I got to the flying carpet part, which I should have because Nahri makes an a great reincarnation of Aladdin. Though aside from the flying carpet, the pick-pocket thief, and the Daeva who was enslaved to grant wishes to humans, the similarities to Aladdin end there – at least in this first book.
Nahri, the main character isn't quite memorable, but she isn't forgettable either. She definitely has a good bit of pluck, but there were a few instances where she definitely started to grate on my nerves. I liked the Nahri we met in the beginning of the book much more than the Nahri I left behind at the end of the book. I'm hopeful that the second book in this series will see Nahri return to her plucky self that I loved in the beginning of this book. I will say that I LOVE the gender-reversed roles in this story; Prince Ali instead of Jasmine and Nahri instead of Aladdin. That's just my favorite.
All in all, I liked this book and I definitely want to keep reading the series.